Sunday Service via YouTube Livestream
---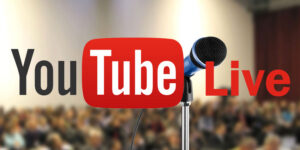 Hello Church!
Dongshin English Sunday Service will be switching the LIVE STREAM channel from Facebook to YouTube.
You can search for "Dongshin English Service" to watch the LIVE Stream and join us via YouTube.
If you plan to join us via YouTube regularly you may also subscribe to our channel to receive notifications regarding LIVE STREAM schedules.
LIVE STREAM will only be available during the actual service time each Sunday. We encourage all of you to make an effort to join us at 12:00 noon every Sunday. However, if you are unable to join the Livestream, recording of our service will be available on our Facebook Page/Group later during the week.
---