Dongshin English Service is located in the Eastern Part of Daegu, on the green subway line
(6 stops to the right of the center station).
Full Address in Korean & English:
대구광역시 수성구 만촌3동 856-4번지

Daegu, Suseong-Gu, Manchon 3-Dong, 856-4, Dongshin Church
★ Interactive map of our church's location: Google Maps
★ Vision Building 4th Floor SOMANG HALL(Room 402) ★
* Nursery is available from 12pm in Room 202 on the 2nd floor for families with toddlers or young children!
★ Directions From Subway Line 2(Green) Damti Station Exit 2 ★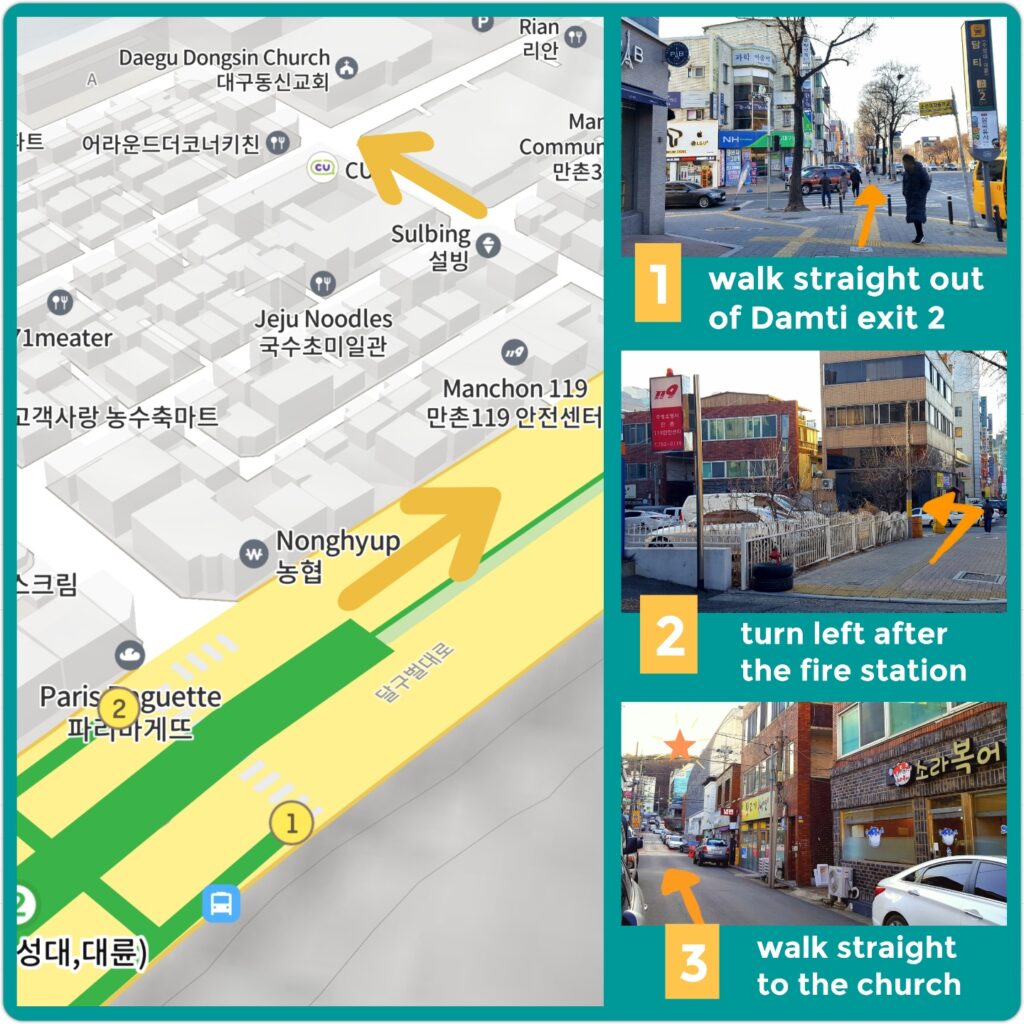 – Click on the picture above for a larger version –
★ Directions From Manchon Station ★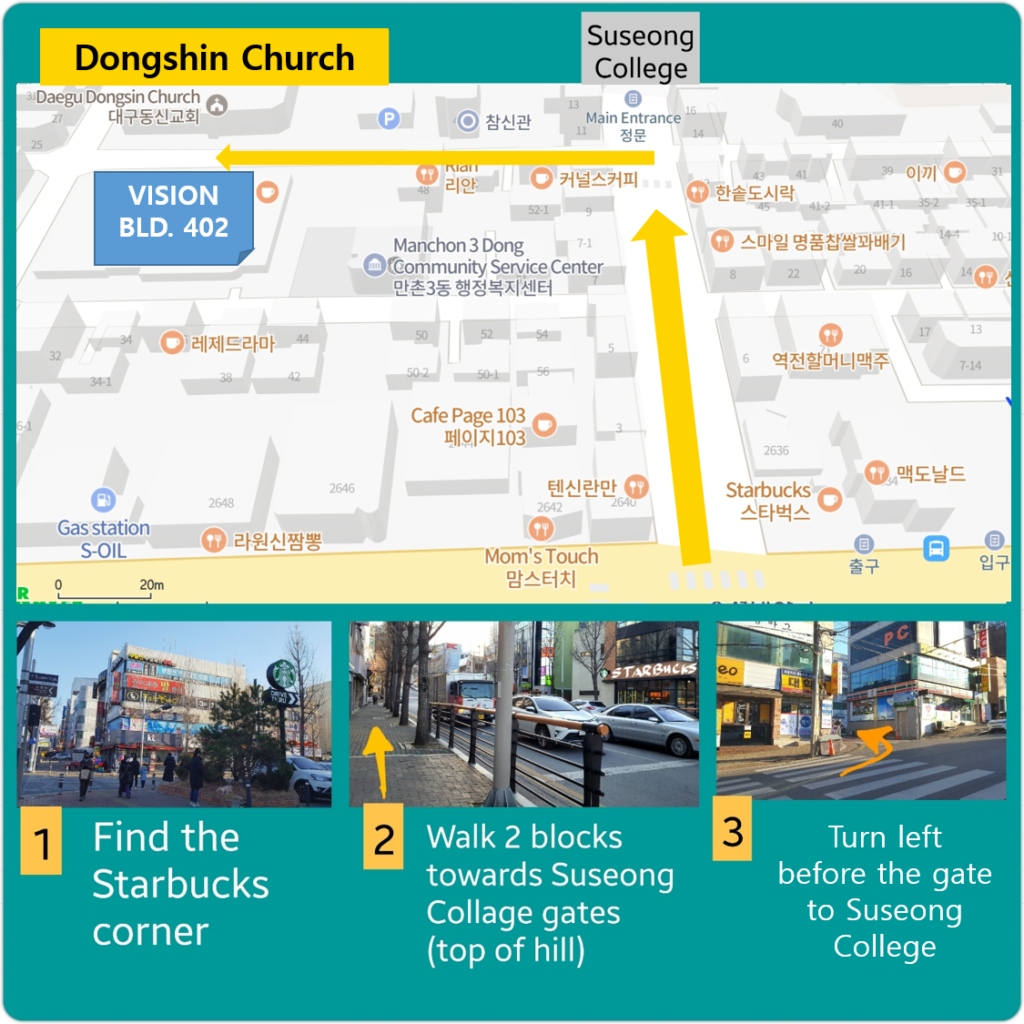 – Click on the picture above for a larger version –
There are a few ways to reach Dongshin:
1. Taxi
Practically this is the easiest way to get to Dongshin, however, it is more costly.  Show the taxi driver the Korean address above – it usually costs about 5,000 Won from Daegu down town.
When you arrive at the church come to the 4th floor of the vision building and find room 402(Somang Hall). 
2. Subway
Also easy to reach since we're close to the subway stop.  The graphic above should explain all the details you'll need.  You can also download a copy of that map here.
3. These Buses: 724, 309, 909, 990, 100, 509, 649, 840, 349 go near our church or you can ask the driver if the bus goes past 'dam' 'tee' 'ji' 'ha' 'chul' (damti subway station).  Once you get of at the closest bus stop, it's not a far walk to our church building.  See the file above for detailed instructions with photos.