Pastoral Ministry  
Isaac Gross serves as Pastor of Dongshin Foreign English Service. Apart from teaching and preaching responsibilities his primary roles include administration of our services and leadership development.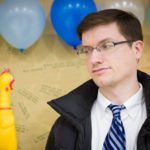 Isaac is from California, U.S.A. and has been living in Korea for almost four years. He loves helping people adjust to life in Daegu and understand how their time in South Korea may further their discipleship. As pastor, Isaac's desire is to help people see how the good news of Jesus Christ transforms all of life, to see them grow in their understanding of community.
Welcome Team
Marcelle Lee serves as our Welcome Team leader. Our welcome team exists to care for the people in our church. We believe we can love and care for each other because Christ loved us first. It is our desire to reach out with love to each and every person who walks through our doors.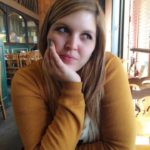 We are the friendly faces passing out bulletins and greeting you at the door. You will see us before the Sunday service working to prepare our room for worship, and after the service you can find us at the back table where we are available to help you connect with others in the church through various opportunities and social activities.
Worship Team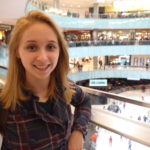 Emily Jones is the head of the Dongshin Worship Ministry, and has a passion for real worship. She's been serving at our service for over a year now. The Worship Team focus on leading praise and worship that glorifies God, draws our eyes to His throne, and prepares our hearts to become true worshippers, in spirit and in truth.
Events Ministry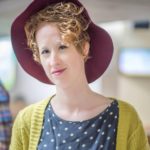 We love to have fun! Our yearly events (picnics, game nights, bowling, dinners, etc.) are special times when our church family comes together to enjoy each other's company. But our events are also our way of introducing people to the beauty of Jesus and his gospel. Since our vision is to constantly connect people to Christ in the city of Daegu, we are also intentional with our yearly events, using them as opportunities for outreach.
Leslie Newton organizes our social events. She's a former teacher at a local college and has been living in Daegu for several years now.
Audio/Visual Ministry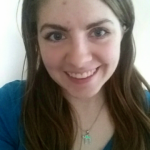 Stephanie Seaman runs our audio/visual ministry. She's in charge of PowerPoint material and making sure attendees can worship free from distraction. Her mission is to help our ministries create an inspiring and attractive worship service where people can spend time focusing on God. Stephanie is a teacher and has been living in Daegu for several years.
Small Group Ministry
Pastor Isaac oversees a team of small group leaders (see our Community page) committed to knowing God's truth more deeply and helping others know it, too, in a welcoming and nonjudgemental environment. These leaders facilitate group conversations about the Bible, considering how and why it is important to everyone. The groups are more than discussion meetings, however, as group members pray and socialize together, seeking to build meaningful friendships.
The small groups ranges from 5-20 people from all over the world and at different stages of life, and are open to both Christians and those interested in Christianity. Our small groups meet throughout the week  in various locations and times.
Deacon Board
Our deacon board is led by Deacon Son and meets monthly for prayer and oversight of all of our service's ministry. Likewise, they are servants who help and participate in our church ministries and events. Deacon Sean not pictured.